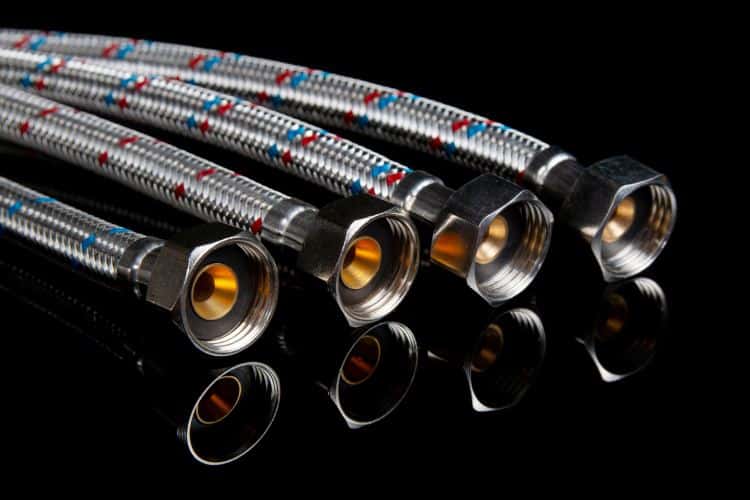 There are many types of industrial hoses and fittings, and each one has its own special purpose and uses. Hoses are not created equal, which means that you need to be aware of what kind of industrial hose you need in order to get the job done effectively and efficiently. That's why we've written this guide on industrial hoses – to help you determine which type will work best in your particular industry or manufacturing plant.
Rubber Hoses
These types of hoses are considered to be extremely versatile as they can be used in nearly any industry where a hose is needed. They have elastic properties that allow them to expand when filled with water or compressed air. Their greatest weakness, however, is their lack of pressure tolerance. They can begin to leak when put under significant pressure or stress which can cause a number of issues in production settings.
Composite Hoses
If you are looking for a high-pressure hose that is going to need to last a long time, then composite is usually one of your best options. The versatility and durability of these hoses makes them ideal for all kinds of industrial uses. These hoses have been used in manufacturing, agricultural and environmental industries because they can handle just about anything that you throw at them while also being lightweight and flexible. Unlike other types of industrial hoses, composites do not need any specialty equipment to install or maintain them.
Metal Hoses
Made from metal braiding, these hoses are extremely durable and can withstand high temperatures. Metal hoses are lightweight and flexible while being strong enough to withstand abrasions and impacts. These properties make them ideal for a wide range of different industries, including construction sites, manufacturing processes and around heavy machinery where they need to be protected from external forces. However, they are also less able to cope with rapid changes in temperature than other types of hose.
Fabric/Nylon or Textile Hoses
Though these are often used in industrial applications, they're not always built to withstand high pressure or heat. If you need something that can do more than what a fabric/nylon hose is able to provide, it might be worth looking at other options. Metal hoses also tend to cost less than some of their alternatives, so that's another advantage they hold over textile hoses. They're also tough and capable of withstanding any type of weather.
PTFE Hose
There are two types of PTFE hoses; extruded and braided. Extruded hoses are primarily used in food processing, chemical and pharmaceutical industries, while braided hose is commonly found in automotive and heating applications. The reason for these differences is that braided hose has a higher tolerance to temperature extremes than extruded hose does. In addition, extruded PTFE hose doesn't have the same high degree of flexibility as braided hose does.
While industrial hoses are very useful in a variety of manufacturing and industrial situations, it's important to be aware of which type will be best for your needs. When looking at what materials they're made from, think about how you'll be using it, whether or not you want to wash it and what kind of flexibility (and longevity) you need.